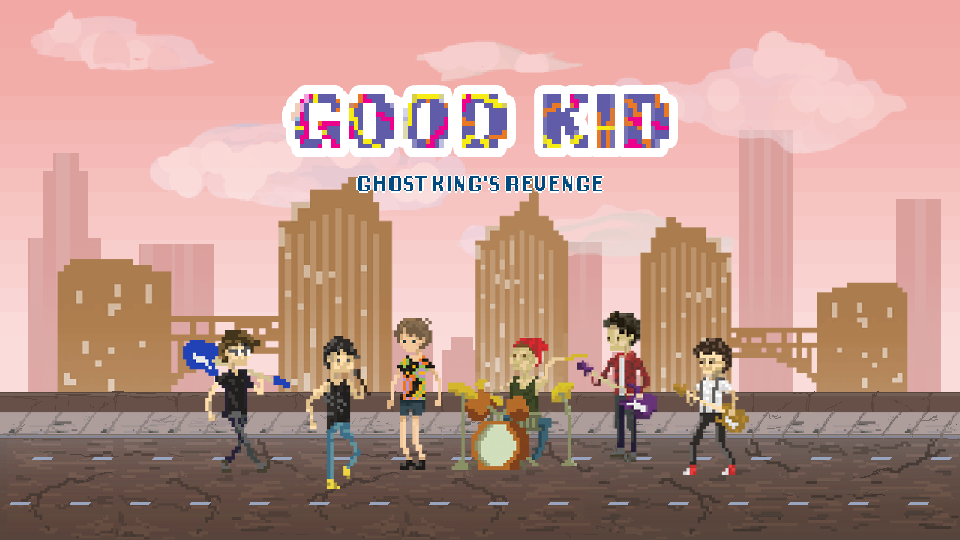 Ghost King's Revenge
Game Description
The dastardly Ghost King and his friends have stolen our mascot Nomu Kid. We need YOUR help to get him back. Run, Duck and Jump through the streets of Toronto, dodging ghosts and raccoons!
Now with 5 challenging bosses, powerful power-ups, and shiny 8-bit versions of your favorite Good Kid songs (it's all of them, they should all be your favorites :|)
This game was made for the Toronto Indie band Good Kid! You can listen to them on Spotify here!
Watch the trailer here!
Controls
JUMP => Spacebar/Up Arrow
DUCK => Down Arrow
Art by
Music by
Programmed by
Special Thanks
Photosensitivity Warning
During the Dance of Doom boss fight, the ghosts start flashing colors. Please let us know if anyone experiences any discomfort.